AT baby photo props WE WANT TO REWARD THE loyalty OF OUR CUSTOMERS
From now on, every time you process a purchase in our online shop, you will receive one point for every euro spent. These points will be accumulated in your customer account and, when you have more than 60 points, you can exchange them for euros to get discounts.
For every 20 points you have, 1 € can be deducted on your next purchase! There are no limits and the more you buy, the more you will save.
HOW TO EXCHANGE MY LOYALTY POINTS?
It is very easy!
First and foremost, you have to have logged in with your email address and password. This way, the system will recognise you and know how many points you have. To enter, just go to the 'Sign in' button placed in the upper right side of the web.

Once inside, just enter the email address with which you are registered and your password and then click on 'Sign in'.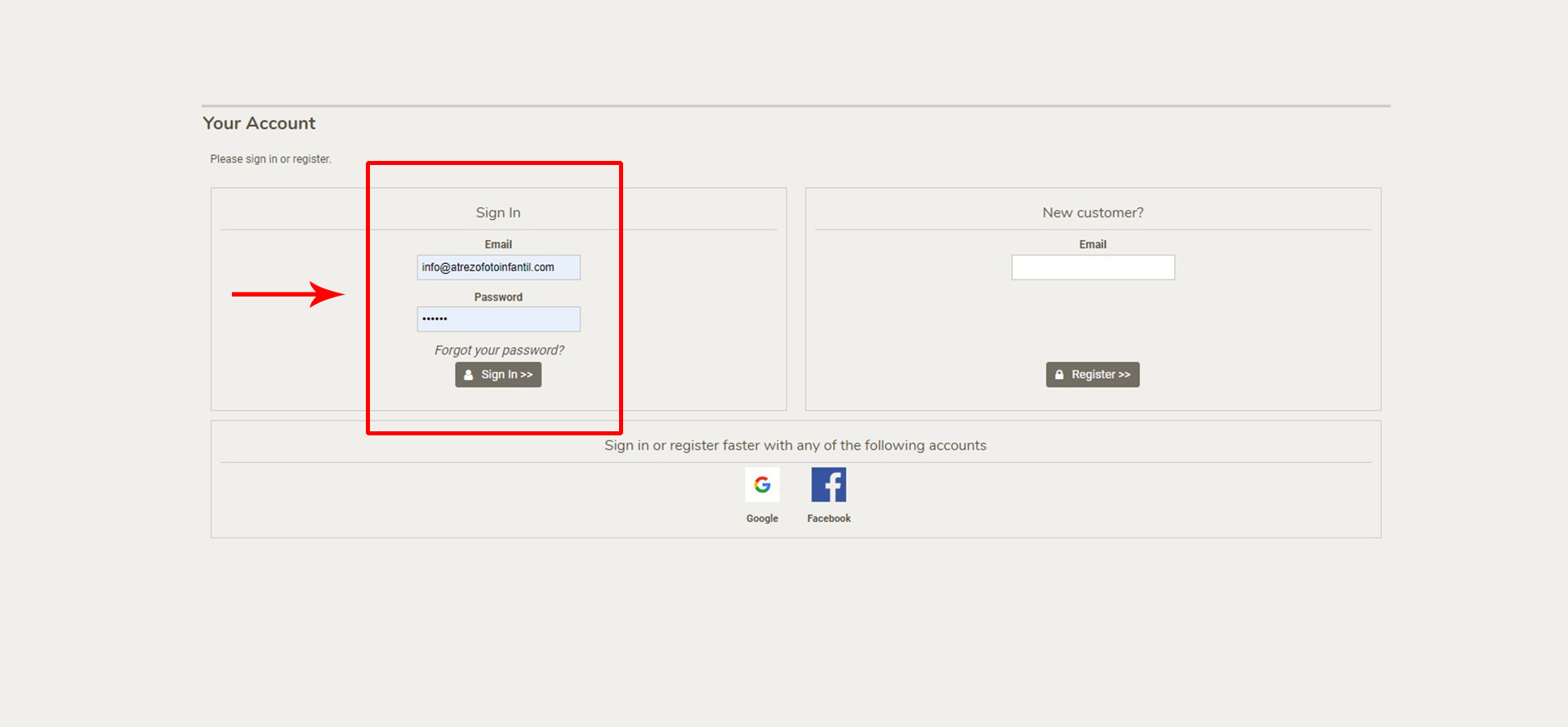 When you are already inside your customer account, you can see how many loyalty points you have available to use in your next purchase: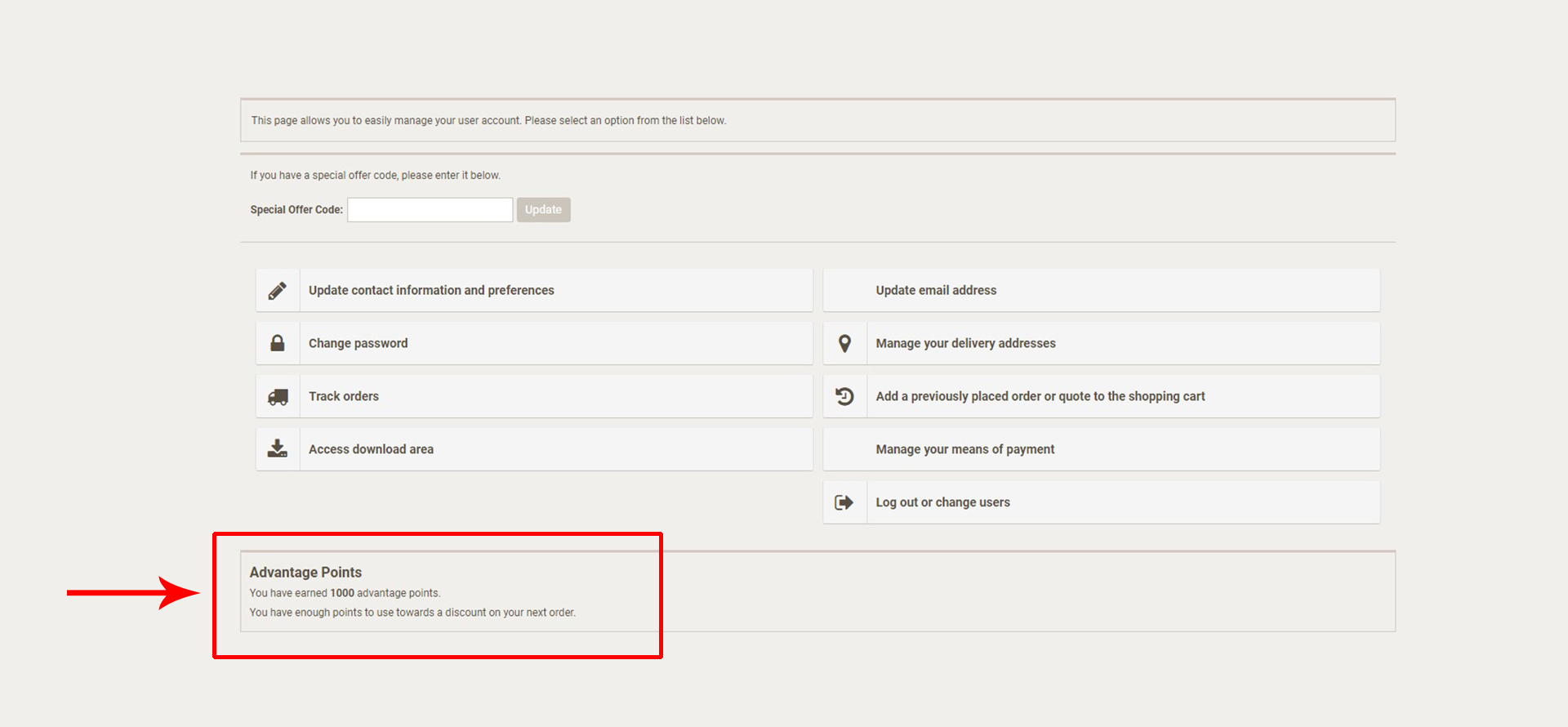 You can start saving now!
To finish the process, when you have all the items in your shopping cart, you can see at the top of it a box that you must check to apply your loyalty-point discount on that purchase. If you check this box, the discount will be applied directly to the final amount of your order.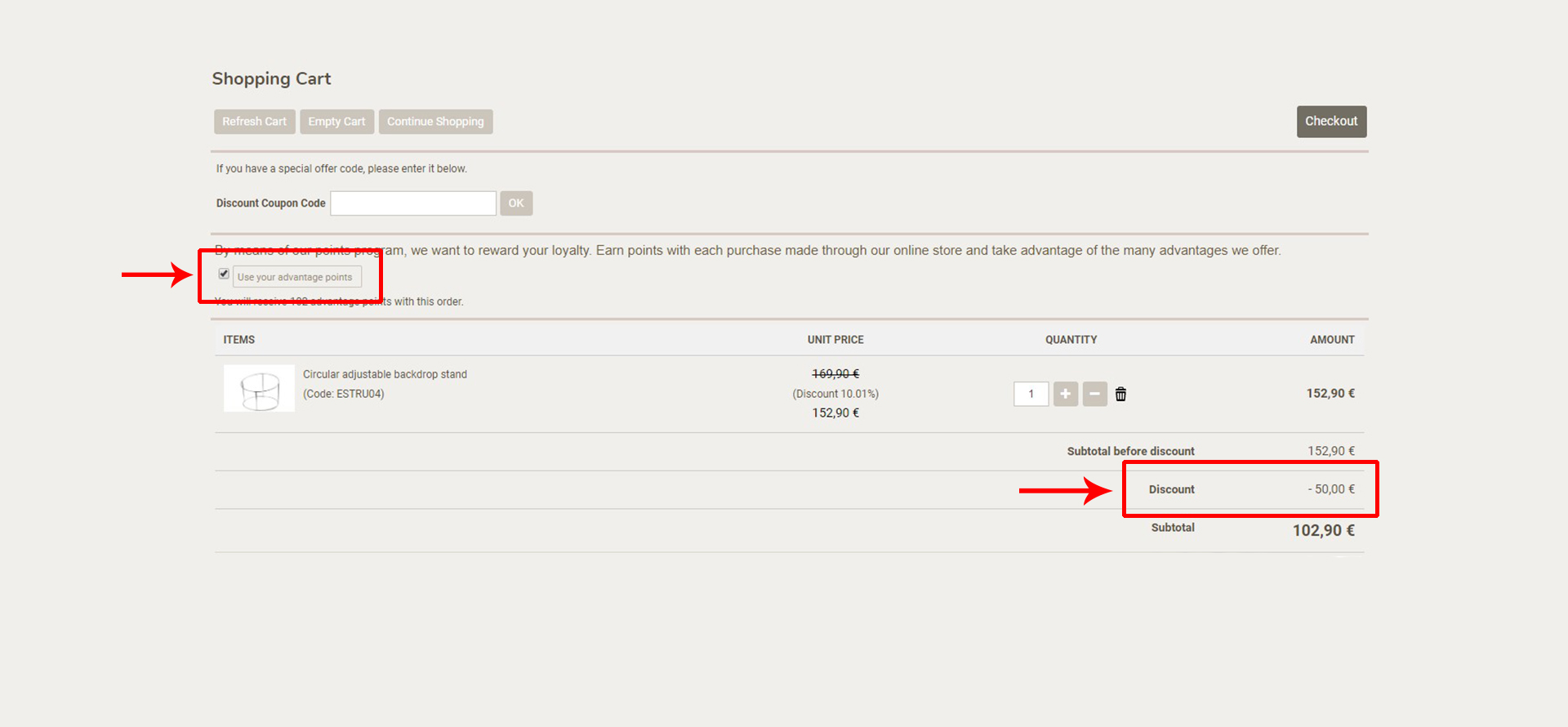 Please note that in order to use them, you must have a minimum of 60 points accumulated in your customer account. If you don't have them, the box you have to check will not appear.
IMPORTANT
: the loyalty points are valid for twelve months since your last purchase. If more than one year has passed since your last purchase, the points will automatically disappear from your account and it will not be possible to recover them. Remember that it is not possible to use these points together with another type of discount or promotional code, since these are non-cumulative offers.